Magpie Studios Christmas Book Honours the Postie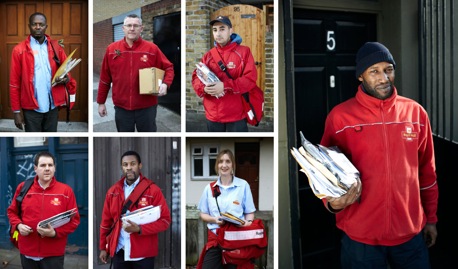 A nice little book from Magpie Studios honoring the postmen and women – in the UK we say "posties" – who are working so hard at this time of year (we hope):
At some point growing up, we stop listening out for sleigh bells and start listening for door bells. Our Santa still wears red, still fights the elements and the clock, still strives to deliver Christmas joy. Here's to the humble postie.

Working with photographer John Angerson, this year's card is a celebration of often-overlooked doorbell-pushing heroes. A portraiture book of our locals, printed on postcard weight paper and bound with the postman's unassuming red rubber band.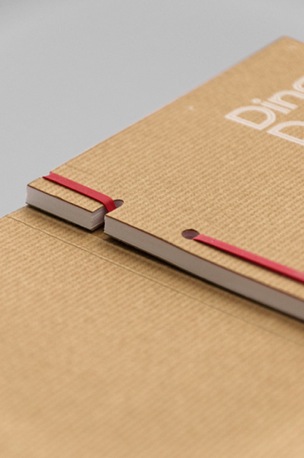 It's actually their Christmas card to all their collaborators and clients this year, but maybe if you get in touch or send them a tweet and say something nice they'll send you one too.
My posties in Germany seem to be laden with Amazon.com boxes at the moment. One guy reckoned about 60% of their deliveries are from Amazon at the moment. While we're at it, a very Merry Christmas and a Happy New Year to all of you out there in designer book land.